Over the years, WhatsApp has changed the way we communicate. Initially launched as a plain vanilla instant messaging app, it has slowly evolved into one of the most-popular communication app. A large credit of this goes to the new fearures that keep getting added to the app, both for Android as well as Apple iOS users.
In the past few weeks too, WABeta, the website that tracks upcoming changes in WhatsApp, has spotted several new upcoming WhatsApp features. Here are some of the key ones:
1. Share contact info via QR code
This feature will help WhatsApp users to share their contact information more easily. It will help users to generate a QR code that will include their contact information. Once this QR code is shared, WhatsApp will automatically fill all fields and the contact will be added in users' address book. It will work similar to the Nametag feature, which was rolled out on Instagram recently.
2. Group Calling Shortcut:
This feature has already been rolled out to iOS users and was recently spotted in Android Beta version. It will place an a new icon to start a video call in the top right corner of a group chat. Tapping on it will show a list of all the participants of that group except people who are not in users' contacts list. You can select at maximum three users to call simultaneously.
3. View videos directly in the push notification:
Spotted in iOS, this feature will allow WhatsApp users to play videos they receive in the push notification itself and eliminate the need to open the chat.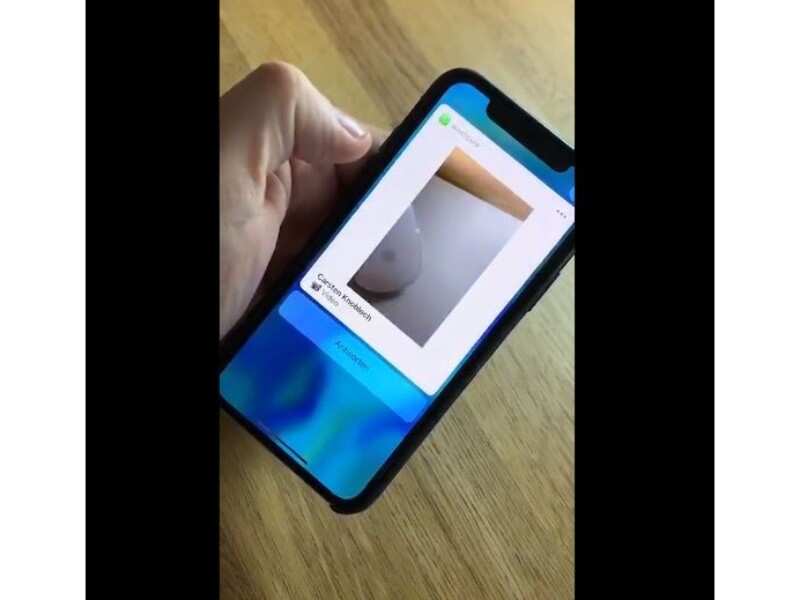 4. Add contact within WhatsApp:
This feature will allow users to add contacts within WhatsApp itself. Once this feature is rolled out, WhatsApp will allow you to choose the country where the contact number you want to add and WhatsApp will automatically insert the country code, following which you can insert the phone number.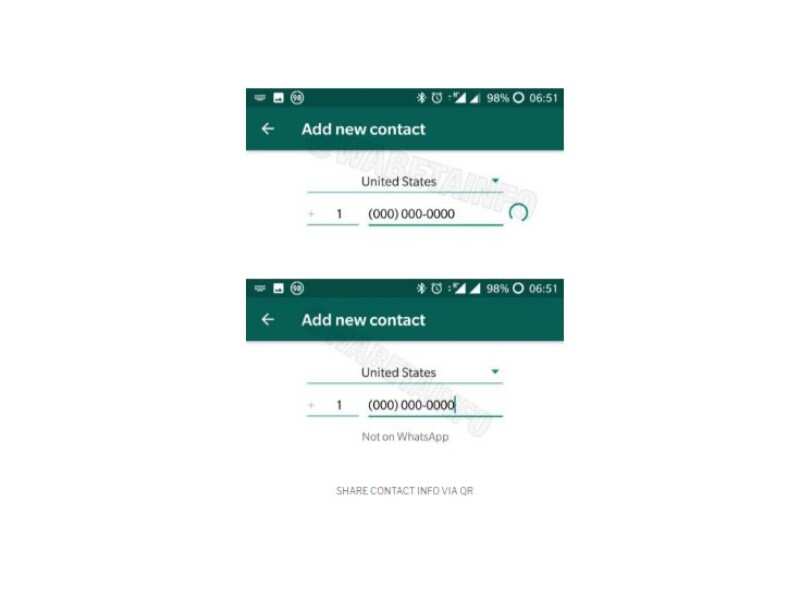 5.   Multi-share Files (spotted in Android)
The
feature will enable WhatsApp users to share a file (PDF, audio, etc)
with two or more contacts from another application. This feature will
also gives users a preview of the message before it is sent out.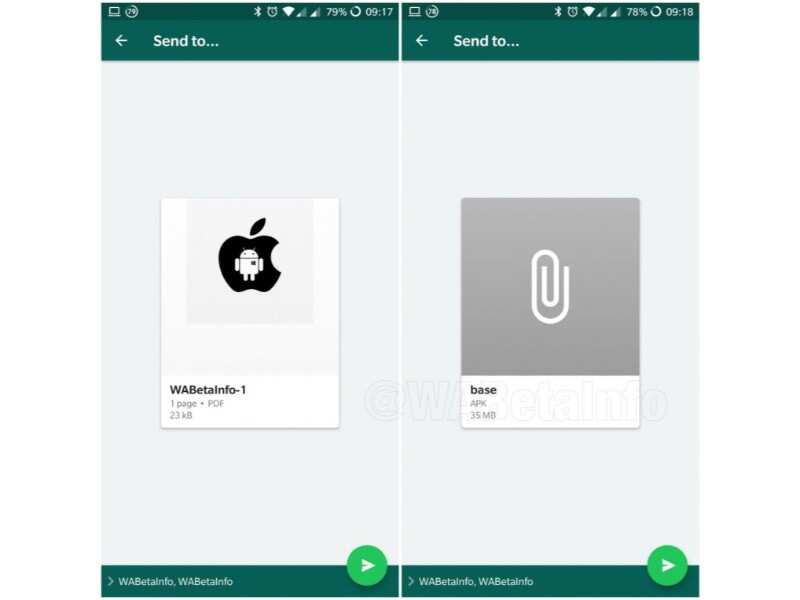 6. Dark mode:

The Dark Mode on WhatsApp has been in the works since a while now. This feature will turn the background of the WhatsApp chat dark. The Dark Mode on WhatsApp will be similar to what we have on popular apps like YouTube, Twitter, Google Maps and others. The feature has been spotted for both Android and iOS platforms.